On the afternoon of the 26th, July, 2017, Sino-European High-tech Exchange Conference, organized by Bao'an Economic Promotion Bureau, European Buyers Council (EBC) and Bao'an Sino-German (Europe) Industrial Development Cooperation Alliance (BIDA), was successfully held in Shenzhen Huaqiang Square Hotel.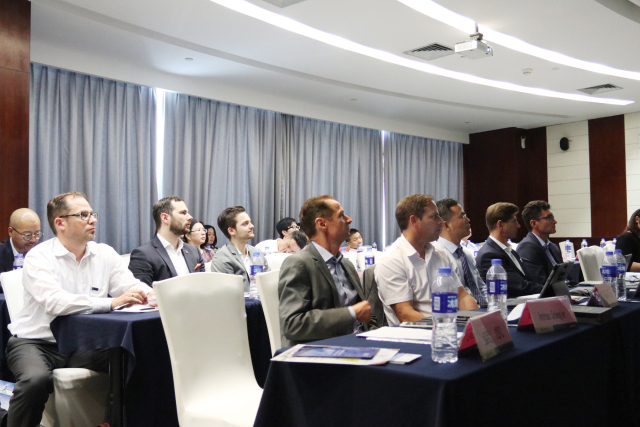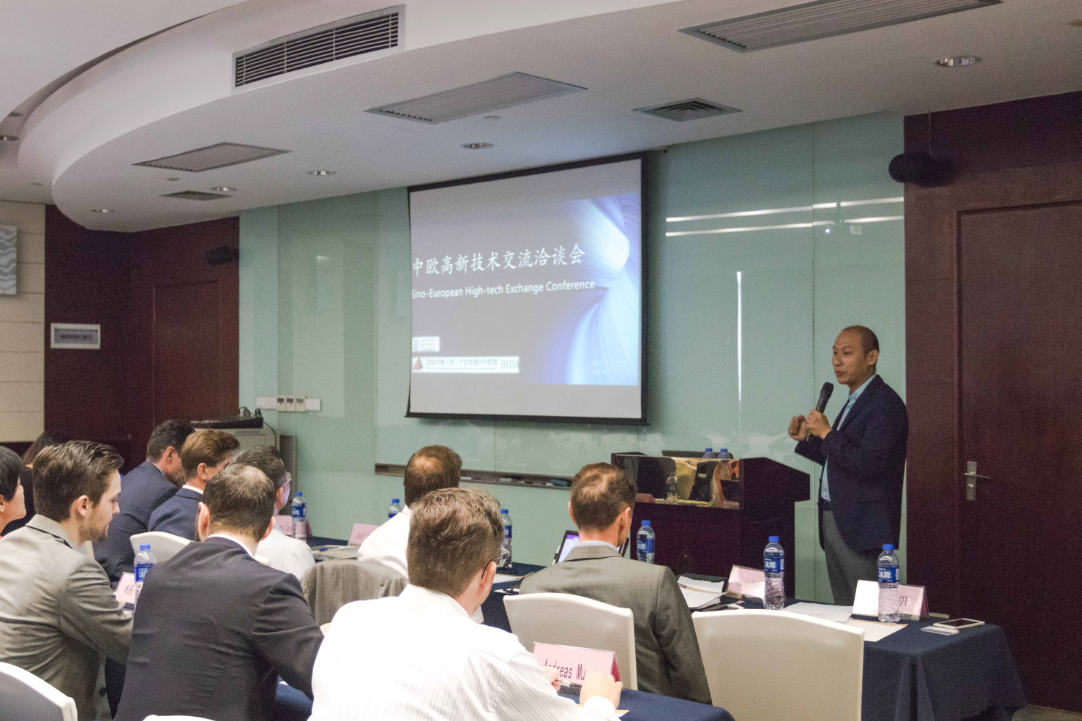 The Secretary General Wukai introduced BIDA and the member enterprises of the association. He expressed the hope that Sino-European High-tech Exchange Conference will be able to provide more opportunities for Sino-German cooperation and help Baoan enterprises and German companies cooperate in different projects.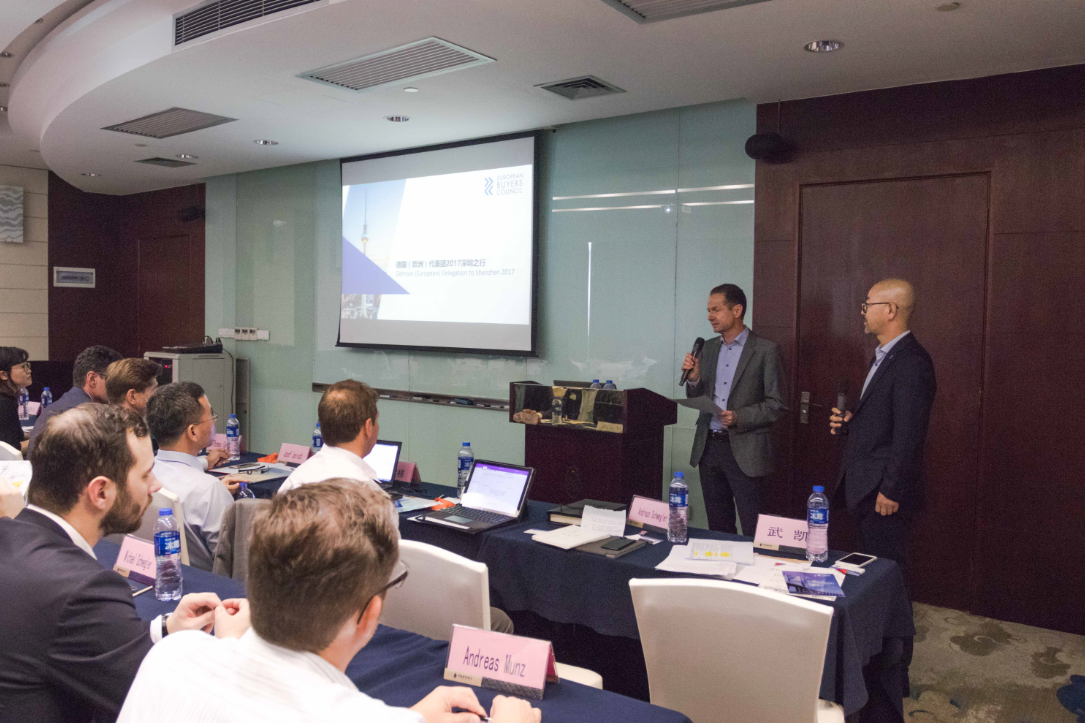 In the conference, the CEO of EBC Andreas Schwegler, on behalf of the European delegation, sincerely thanked the long-term cooperation and support from BIDA. Subsequently, he introduced the European enterprises and their basic business scope, and made a commitment that EBC will, as always, serve a bridge and bond between Shenzhen and European (German) enterprises for future cooperation.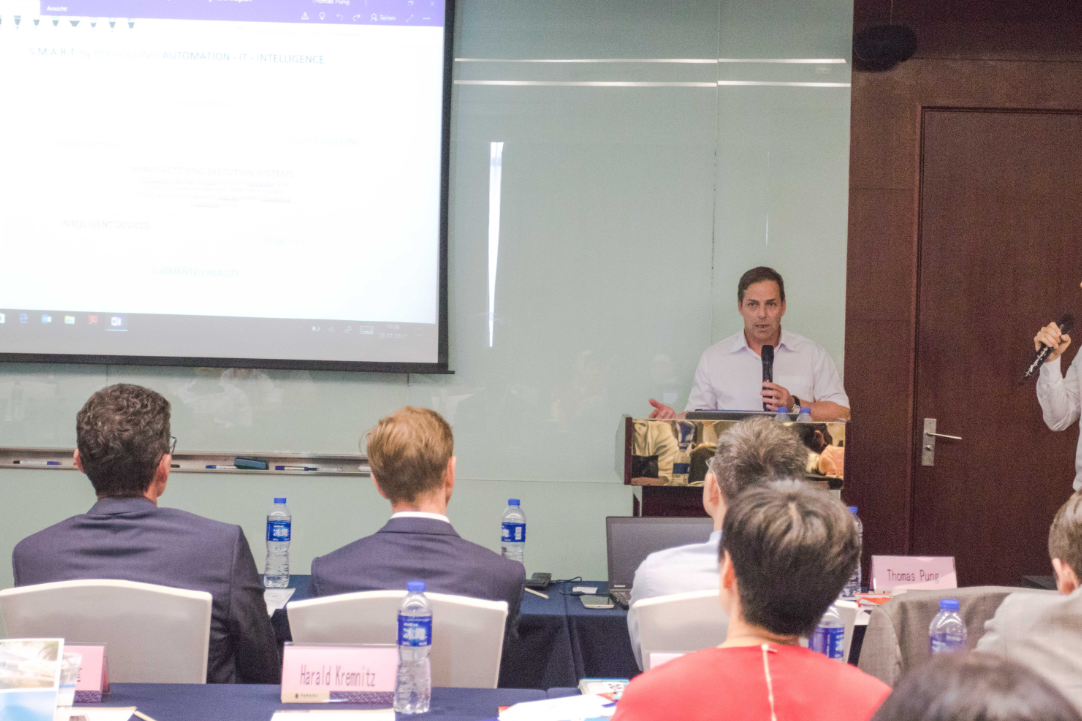 Thomas Pung, the CEO of Rey Automation AG, introduced that REY was a system solution provider, specializing R&D and integrated industry automation. The industry automation system solution they provides can help Baoan enterprises achieve the goal of industry 4.0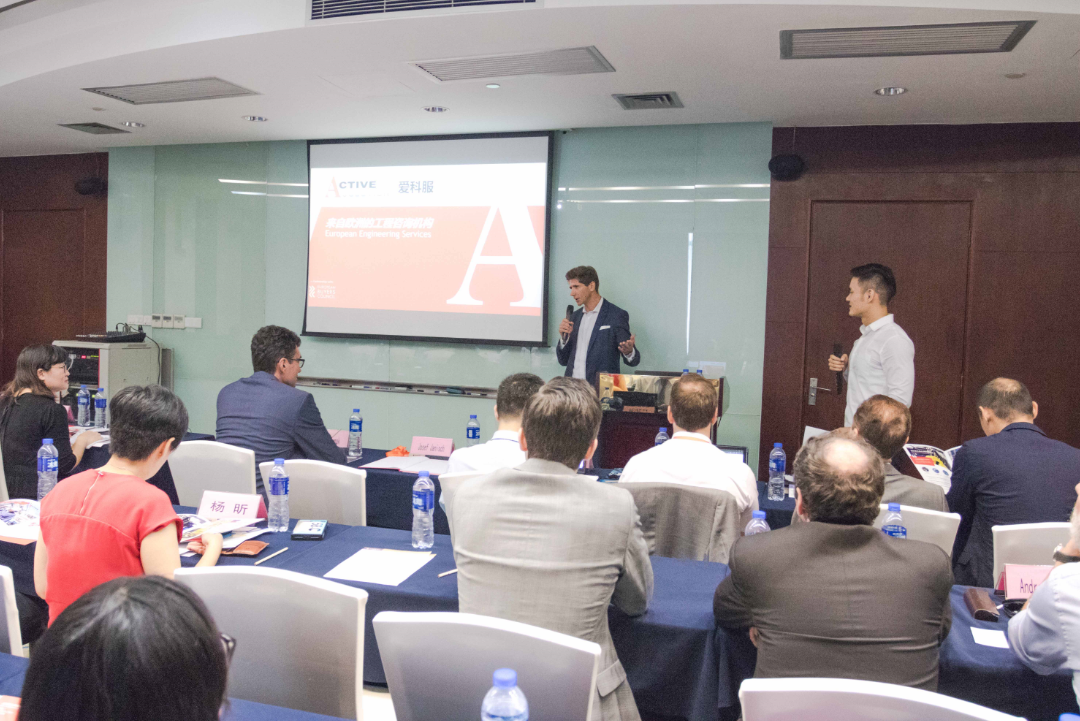 For Chinese factories, hiring European automation technology experts can efficiently solve the problem of increasing labor cost caused by labor intensive manufacturing. The CEO of Active Solution (Austria), Josef Janisch, introduced the company core service. According to the industry 4.0 requirements of enterprises and projects, Active solution provides customized recruitment solution and help Chinese enterprises introduce temporary or long-term European experts. Their clients in Europe included Siemens, Bosch, Magna, Liebherr and other top enterprises in the world.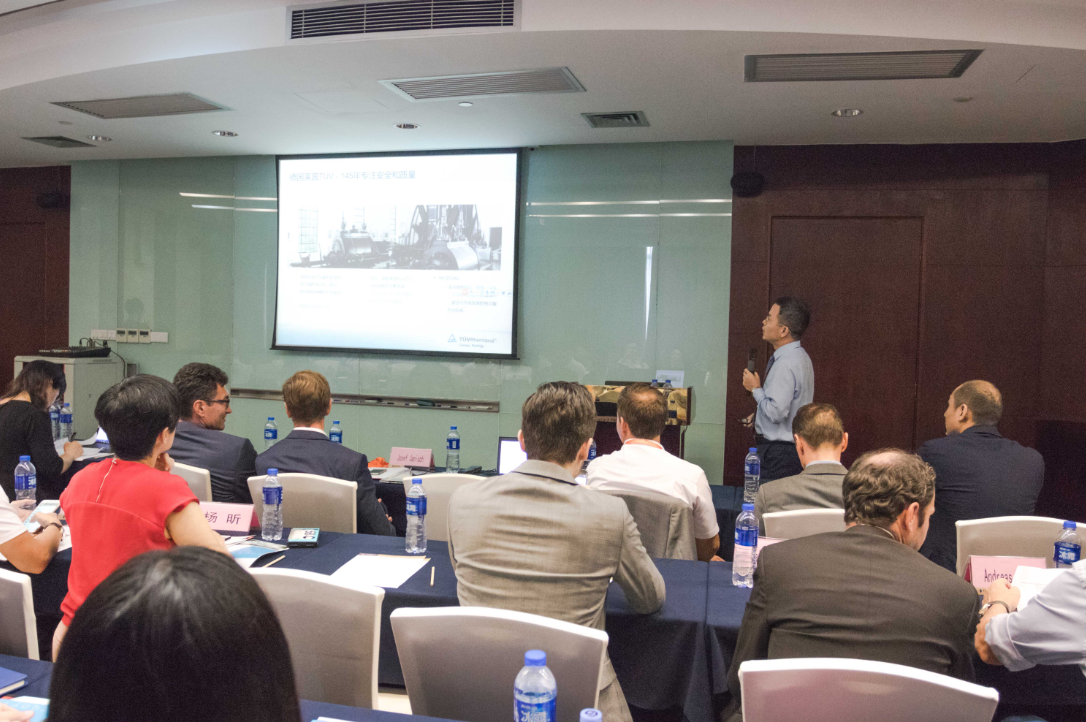 Mr. Yin Fugui, deputy director of Industrial Products Services of TUV Rheinland Greater China, focused on demonstrating its advantage in the field of "robot and robot system testing and certification". At present, all the robot products exported into the EU market, must legally obtain CE certification, which means that the product must comply with the EU on mechanical safety, electromagnetic compatibility and other related requirements. TUV Rheinland is an official institute of testing and certification services, authorized by European Union.

Harald Kemnitz, the CEO of Phromex (Austria), introduced their wastewater treatment technology. According to the statistics, the amount of wastewater discharged in China in 2016 reached 73.5 billion tons. Industrial wastewater pollution will become a serious problem for the development of Baoan enterprises. However, the wastewater treatment equipment developed by Phromex can effectively solve this problem. He said there are 5 advantages of their equipment: diversity (almost all types of wastewater can be treated in the same plant), economy (low running costs), time (short processing time), mobility (mobile wastewater plant on truck), quality (the purity and quality of the water is in average 15% above the international standard of drinking water).

2017 is the year of Sino-EU exchange and development, and the business contacts between Baoan and Europe are increasingly close. In order to further deepen Baoan and Europe's economic and trade exchanges and cooperation, Baoan district needs to constantly open up new cooperation areas to achieve the combination of Baoan industry and European technology, promoting Baoan and European enterprises in the economic and trade technology industry cooperation.