The 3rd Global Intelligent Manufacturing Summit Forum
14:00-18:00, July the 28th, 2017
Shenzhen Civic Center Multi-Function Hall
---
With the "industrial 4.0" in the international industrial environment continues to heat up, China has also started the "Made in China 2025" and intelligent manufacturing strategy. Intelligent manufacturing will become an important driving force for China's industrial manufacturing model changes and social development. Furthermore, It will also affect the development of the manufacturing sector.
On 14:00-18:00, July the 28th, The 3rd Global Intelligent Manufacturing Summit Forum was successfully held in Shenzhen Civic Center Multi-Function Hall. This forum aimed to facilitate the communication of the entire intelligent manufacturing industry, upgrading and integration of resources.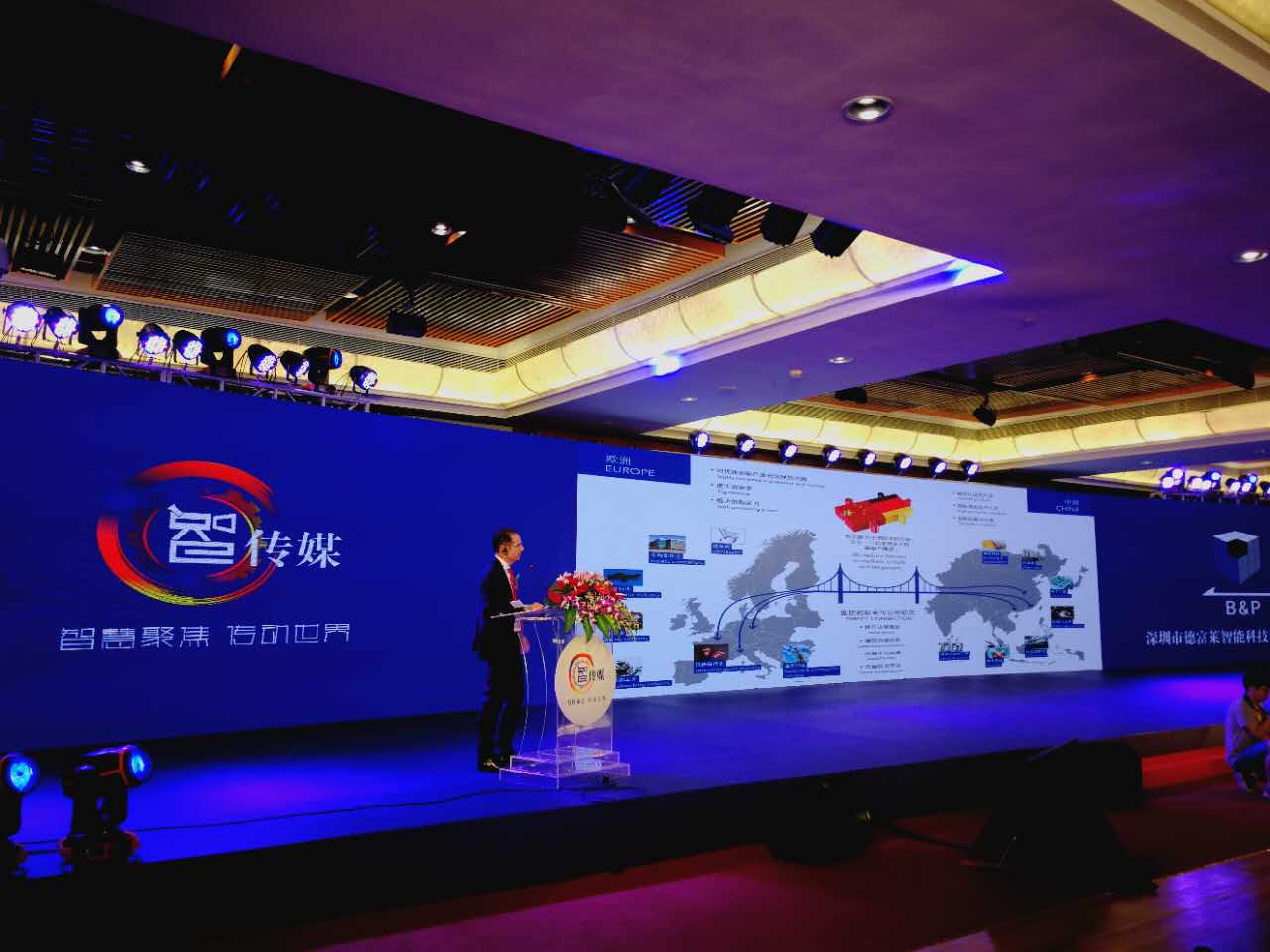 CEO of EBC Giving Speech
---
Invited by the organizer, the CEO of European Buyers Council and other two representatives from "German Intelligent Manufacturing Exhibition hall" organized by EBC, gave speech in this forum .They respectively explained their own ideas and experience of the development of intelligent manufacturing and the win-win of Sino-German cooperation.







The speakers we invited:
Andreas Schwegler
CEO of European Buyers Council

Thomas Pung
CEO of REY AG

Cui Lili
Marketing director of Guangzhou Sick Sensor Co., Ltd,
---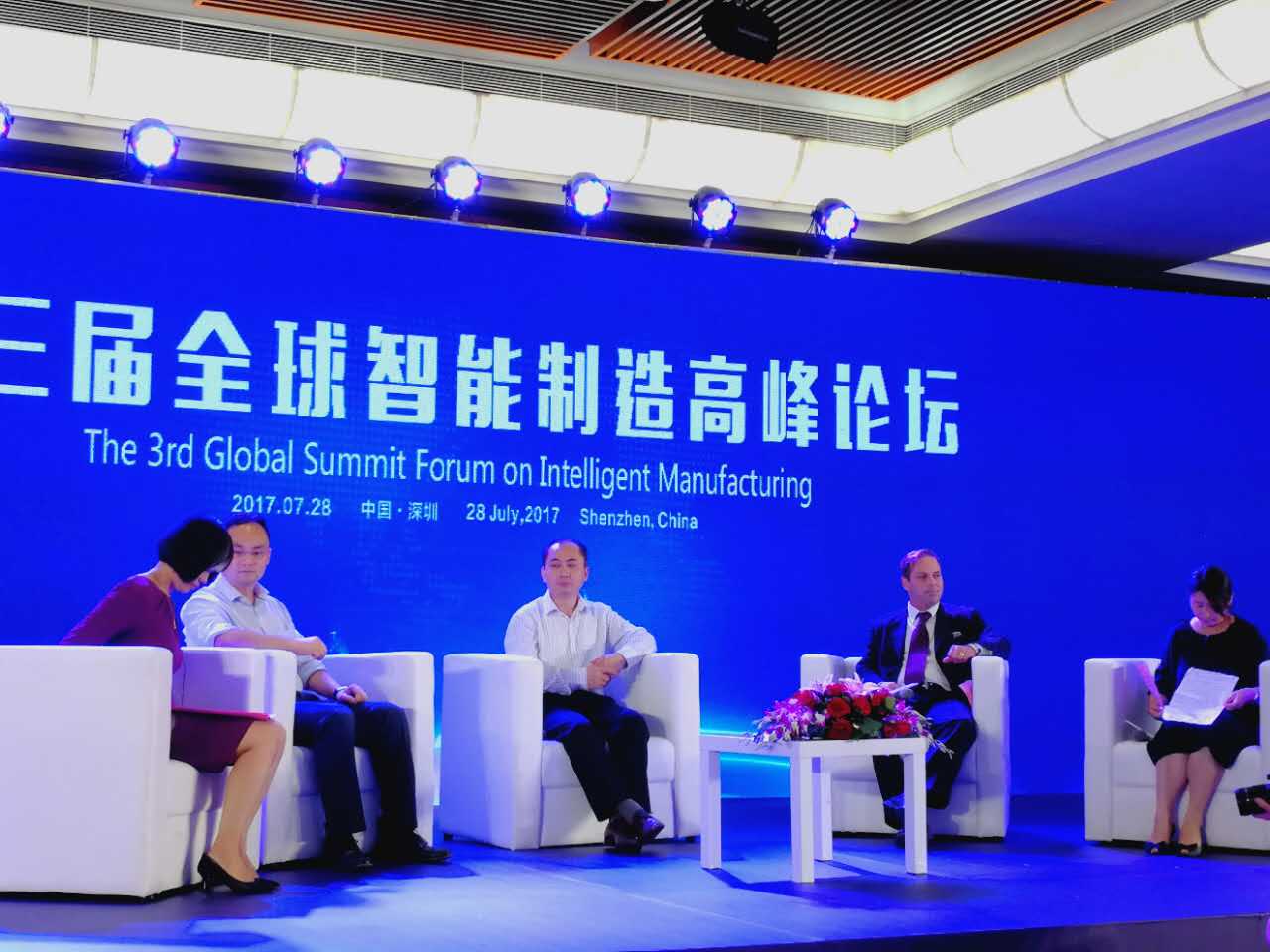 Sick、Rey E-Technik Representatives Forum Site
---



The invited speakers also included Zhu Sendi academician, Li Bohu academician, Academician Zhang Jianwei and Professor Liu Ning. The guests of this forum included Tu Guoquan, CEO of B&P Automation Dynamics Ltd., Jia Xiaorong, Chairman of Shenzhen Luyuan Automation Equipment Co., Ltd., Liao Huaibao, General Manager of Shenzhen Zhenhua Hing Technology Co., Ltd., Xin Yujun, certified instructor of Sweden CELEMI, Ge Ming, Principal Consultant of Hong Kong Productivity Council, Ding Ning, associate dean of Hong Kong Chinese University (Shenzhen) Robot and Intelligent Manufacturing Research Institute.



---




Mr. Gao Xiaoliang, General Manager of Shenzhen Zhenhuaxing Technology Co., Ltd. Liao Huabao, CELEMI Certified Instructor Xinyu Jun, Hong Kong Productivity Promotion, Hong Kong Productivity Promotion Chief Consultant Ge Ming, Vice President, Institute of Robotics and Intelligent Manufacturing, The Chinese University of Hong Kong (Shenzhen) Ding Ning.




---




Wang Zhiyi, director of Shenzhen Economic and Trade Information Committee Information Industry Department, said: Our country is vigorously promoting the "Made in China 2025" and "Two Fusion Strategy". There is no shortcut for China in the process of transferring from Chinese manufacturing to Chinese intellectual manufacturing. In this process, issues such as solving the transformation problems of SME, improving the labor structure and labor efficiency are inevitable. In fact, China's manufacturing is not just counterattack, but has been firmly on the rise of the road, whether it is the upgrading of industrial technology transformation, or the Internet +, Internet of Things technology, made in China 2025, are inevitable.