EBC provides Chinese enterprises with engineering consulting services from Europe, according to the customer's company's development plan and the current talent gap demand. We help you recruit technical experts with industry 4.0 knowledge, offer temporary project team of experts, who will help you undertake project successfully. Our expertise in plant engineering starts with the interpretation, right up to commissioning in the entire process. This includes the mechanical design, as well as electrical engineering and automation technology.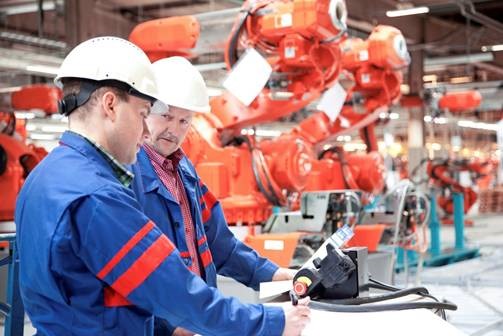 In terms of our service procedure, firstly, EBC will visit the customers to conduct a fact-to-face meeting with the person in charge of European engineer recruitment, including skills, individual tasks, project details and duration,etc, in order to get a deeper understanding of their requirement. Later, EBC will look all over Europe for your ideal expert and execute preselection to make sure they fit perfectly to your requirement. EBC will go to your factory and introduce the candidate personally. You can also get to know more about your favorite candidate through video call. After determining the final candidate, EBC will complete all the procedures for you, including labor contract signing, visa processing, residence permits, insurance, tax registration and other documents required for application and registration. After all the application is completed, EBC will also provide engineers with the first China entry service, so that they work smoothly in China. After the entry of engineers, EBC will regularly start quarterly meetings to monitor the progress of the work and promote long-term development. In this whole process of cooperation, customers only need to sign a service agreement with the EBC. The labor contract of foreign experts will be resolved by the EBC.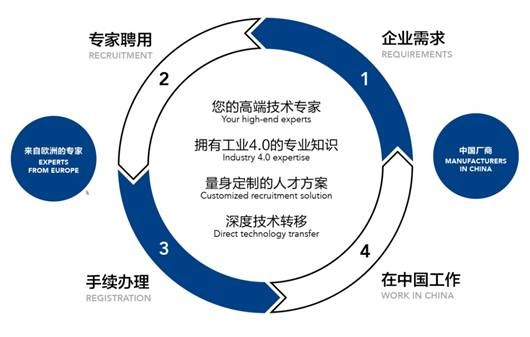 EBC is a strategic partner of a well-known European engineering consulting institute Active Solution. We offer technical experts with industry 4.0 knowledge and European advanced industrial skills, which helps Chinese enterprises realize direct technology transfer. EBC offers customized recruitment solution according to your specific project and requirement. We can achieve efficient matching, prompting the rapid arrival of European talent. It takes about 3 months from getting your requirement to the arrival of European engineers, during which all the procedures for the costs incurred are included in the service costs.